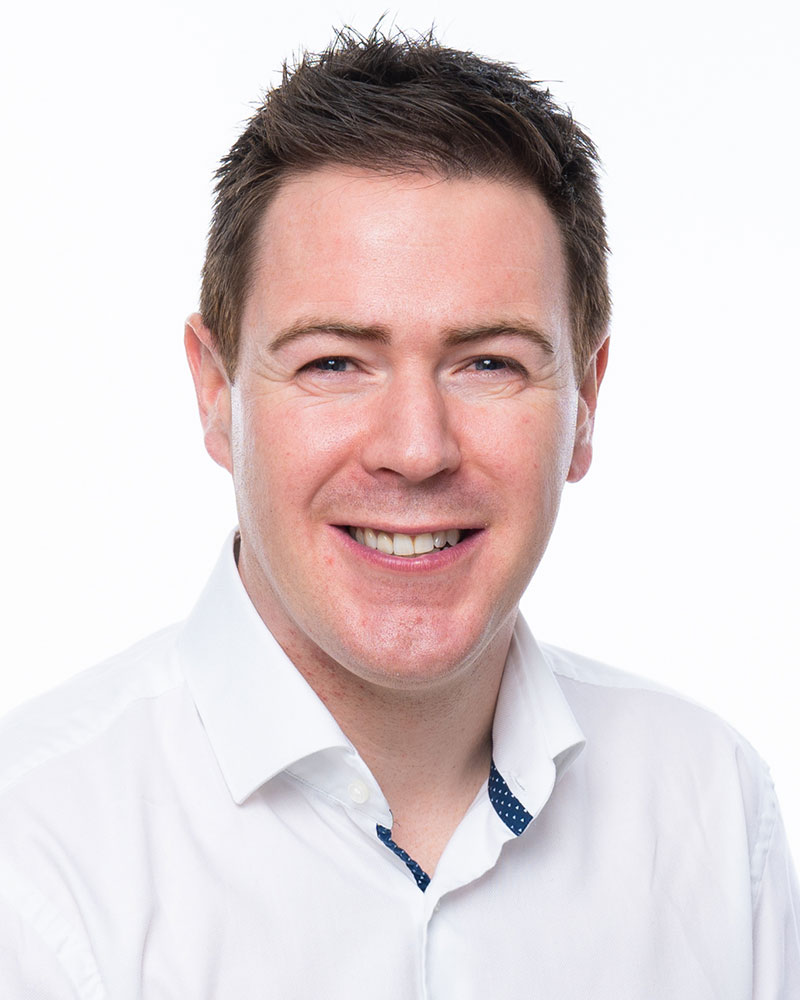 Paul Cochrane 
Paul completed a BSc (Hons) degree in Anatomical Sciences with First Class Honours from Dundee University in 2002.  He met some of the best people in his life on this course, many of whom remain close friends and from the support of family and these friends Paul pursued his life ambition of practising dentistry with a fervent determination. He chose to continue his studies at Dundee University completing his dental degree with Honours in 2006, with 8 Merits throughout the course, Distinction in Clinical Dentistry Part II and receiving the John Sturrock Memorial Prize for Highest Aggregate Marks in his 4th year of the BDS.  He also received the Jurisprudence Prize in his 5th year along with his Honours. Paul then completed a Master's degree in Healthcare Law and Ethics from Dundee Law School in 2010. 
His postgraduate studies are the result of a very real commitment to explore the importance of motive and character within the dental profession because for Paul it is less about having the title of a dentist, rather more about embodying a caring professional using the skills and clinical competence he possesses for the direct benefit of his patients. Paul will openly describe the hugely positive experiences he has had with Scottish colleagues and their mentorship of him in his early career. These colleagues demonstrated to Paul and reinforced his own beliefs that dentistry is a powerful vocation and not a job that can be completed without engagement or commitment.
So thanks to these beneficial experiences, Paul is now an experienced general dental practitioner.  He has worked in both corporate and independent practices since graduation in 2006 in both Scotland and Northern Ireland. He has held teaching roles in Dundee University and most recently with Queens Belfast as a Clinical Teaching Fellow. 
He has been an independent dental assessor for the local medical and dental Deanery and completed a post grad certificate in clinical education, in 2015, this time with Queens University. 
His clinical time is spent in the care of his patients and that drives his enthusiasm however since 2016 he has been recruited to the prestigious educational faculty of the Medical Protection Society and is an UK accredited presenter in Risk Management for this organisation. 
His practising career, which he continues to enjoy immensely, has led him to extend his clinical interests and from undertaking training in Oslo, he now is utilising an operating microscope, improving the outcomes for his patients needing root canal treatment in particular. 
When not 'doing teeth' Paul will be found with his family and friends and will be happy to talk to you about farming just as much as dentistry. If you would like a dedicated, focused and caring dentist, Paul is for you.